" WHY SHOULD I BUY FROM YOU?"
"I didn't know you did custom design."   " I didn't know you could restore this yellowing ring to its original white gold luster."   "I didn't know you did watch repair."   "I didn't know you did engraving."   "I didn't know you could repair antique jewelry." And I didn't know you clean jewelry for free."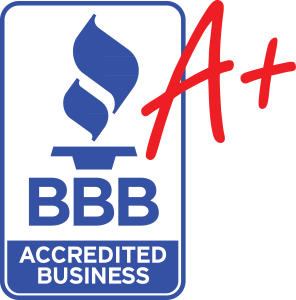 THIS IS WHAT WE CAN DO FOR YOU
1.) Overseas buying service. We can source any and all gemstones and diamonds. If it's something rare or not available, we will find it for your inspection.
2.)  Appraisal services:   We can appraise your jewelry for insurance purposes and for estate purchase or for a cash sale, discreetly according to your wishes.
3.)   Repair services, ie: Laser Welding. We offer laser welding for those hard to fix pieces that are plated or costume in design. We can laser weld eye glasses too!
4.)    We have responsible jewelry sourcing so you don't have to worry that you are buying conflict diamonds.
5.)    We can custom design anything you desire. We have CAD-CAM services to assist in design. If you can dream it up, we will make it work.
6.)   We offer consignment services if we can't agree on a purchase in order for you to receive more money for you jewelry pieces.
7.)   We offer hand engraving and machine engraving, depending on the make of the piece.
8.)   We are known for our Estate Jewelry Sales and repair of all older pieces.
9.)   We have the ability to Rhodium Plate most any fine jewelry and older pieces that need to be brought back to life.
10.)   We offer complete Watch and Clock repair, battery and self winding repair as well as the fine mechanical watch repairs. Waterproof testing done too. We sell preowned ROLEX'S and other fine SWISS makes.
11.)   We offer Fingermate and Superfit for you if you don't want to actually have it physically sized but would rather wait for the swelling to go down or if you're trying to lose some weight.
12.)   We buy all gold, jewelry, coins, foreign gold coins, coin jewelry, and all sterling tea sets, sterling flatware, and any loose pieces, old sterling jewelry too.
13.)   We offer trade in on your diamond if you want to get a bigger one and trade up.
14.)   We offer laser inscription services if needed for identification purposes.
15.)   We can send your stones to be graded by a third party lab, (Gemological Institute of America)
16.)   We offer pearl restringing, all other semiprecious stones that need restringing.
17.)   We can recut you old broken stones and diamonds too.
18.)   We offer jewelry replacement , we can usually duplicate most if not all your jewelry.
19.)   We can get an analysis of your diamond beauty and sparkle using Gem-Ex grading service.
20.)   We sell and rent White's Metal Detectors, if you have lost something special and need to find it, We can do that too. If you just want to buy one for relic hunting, by all means rent one and see how you like it.
21.)   We are GEMILOGICAL INSTITUTE of AMERICA certified.
      "NOW, WHAT CAN WE DO FOR YOU?